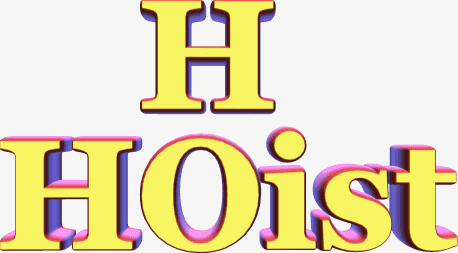 This page was last updated on May 01, 2021.
Build a 10' x 15' (or larger) layout in your garage and still have room for your cars.
HOHoist easily raises and lowers any size layout: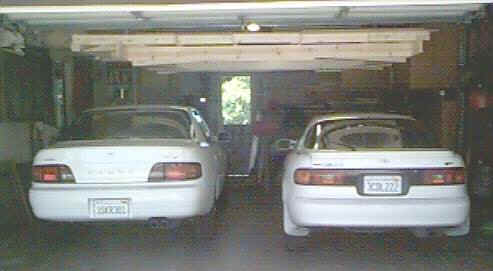 Raised

Lowered
HOHoist is built from standard off-the-shelf industrial grade components. You can purchase the parts and install it yourself, or have a contractor do it for you.
Plans for HOHoist are now available for free. You can get the plans in 2 forms:
as a single web page by clicking this link (2.5 minutes to load using 28.8K modem)

as a Word document by clicking this link (1.7 MB)
Be forewarned -- the document is large (18 printed pages) and contains numerous pictures and diagrams. Loading the web page will take a while.
Because the plans are now available to all I cannot promise much technical support for them. But if you need to ask a question you can email me at birkb@birkbinnard.com.
Click this text to see a page of HOHOIST thumbnail pictures.
Click this text to see the page "Is DCC Right for me?" which explains how Digital Command & Control makes for a better model railroad.